Nesta is the UK's innovation agency for social good. We design, test and scale solutions to society's biggest problems. Our three missions are to give every child a fair start, help people live healthy lives, and create a sustainable future where the economy works for both people and the planet.
For over 20 years, we have worked to support, encourage and inspire innovation. We work in three roles: as an innovation partner working with frontline organisations to design and test new solutions, as a venture builder supporting new and early stage businesses, and as a system shaper creating the conditions for innovation.
Harnessing the rigour of science and the creativity of design, we work relentlessly to change millions of lives for the better.
Why are we running this campaign?
We launched the Money Saving Boiler Challenge to encourage as many households as possible to turn down their boiler flow temperature. We've conducted extensive research and trials to establish that lowering boiler flow temperatures reduces carbon emissions and saves money on household energy bills.
We created a simple step-by-step tool to show people how quick and easy it is to turn down the flow temperature on their combi boiler. We also built a toolkit for advice-givers to help those people who might need extra support.
This project forms part of Nesta's sustainable future mission, which aims to help the UK cut household carbon emissions by 28% by 2030.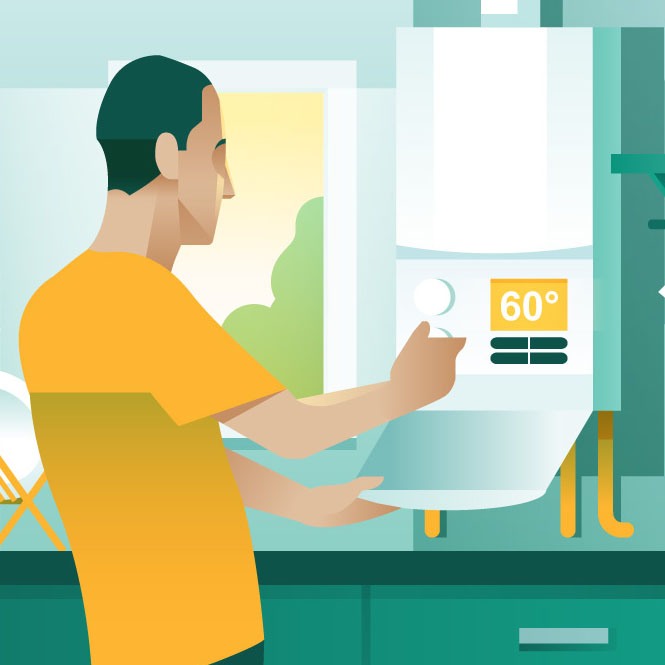 This step-by-step guide walks you through changing your boiler flow temperature
It's quick, free and easy to do. It can be changed back instantly if necessary so there's nothing to lose by trying it.